Not sure what to get your sweetie for Valentine's Day? Don't panic! Our Cocktail of the Month is the perfect way to say "I love you!"  Don't feel like mixing up a cocktail? Visit our champagne guide to find a great bottle of champagne.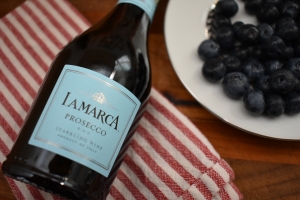 Ingredients:
4 Ounces Prosecco – we used Lamarca Prosecco

Tasting Notes: La Marca Prosecco has a pale, golden straw color and sparkles with lively effervescence. Opening with aromas of fresh-picked citrus and honeysuckle blossoms, the crisp, clean palate brings fruity flavors of green apple, juicy peach and ripe lemon, framed by hints of minerality. The finish is light and refreshing with a tantalizing hint of sweetness.

1 Ounce Blueberry Vodka – we used Triple Eight Blueberry

Tasting Notes: Triple Eight's Blueberry's impressive color comes from a heavy dosing of blueberries infused into our classic spirit. Strong blueberry nose, color, and sweet flavor with our traditionally smooth finish. 68 proof.

1/2 cup fresh blueberries and spoonful of sugar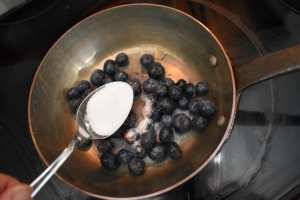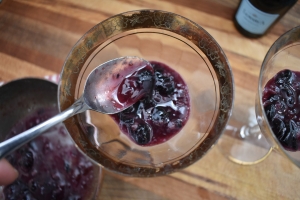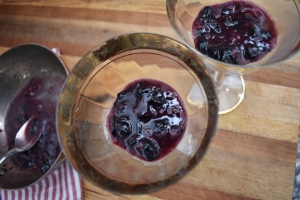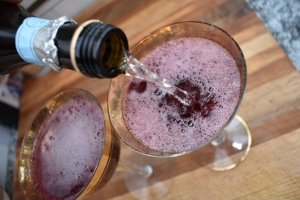 Make:
Place blueberries and sugar in a pan – mix and heat up till softened – cool in fridge
Put compote into bottom of cup
Add champagne and vodka
Enjoy!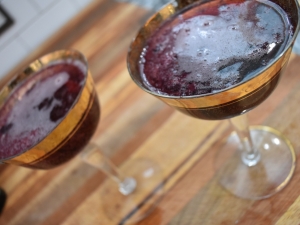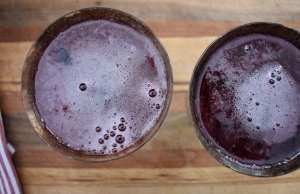 We hope you find this tasty. Have a wonderful Valentine's Day!
http://www.mysticwineshoppe.com/wp-content/uploads/2022/02/DSC_0906.jpg
1080
1620
Eric Faiola
http://www.mysticwineshoppe.com/wp-content/uploads/2020/04/Logo_horizontal_2.gif
Eric Faiola
2022-02-07 21:40:57
2022-02-07 21:40:57
Blueberry Champagne Cocktail