This is one TASTY rum cocktail!  We wanted to use fresh fruits to create the tastiest rum punch around and I think we nailed it.  The trick to this great punch is using fresh-pressed juice. There is nothing quite as good as fresh juice.  Many of you may not have a juicer, so don't panic, you can always use a strainer/muddler to get a similar juice or head to Whole Foods and pick up a pint.
The delicious dark rum from Bully Boy Distillers is smooth, making for a great accompaniment to any cocktail.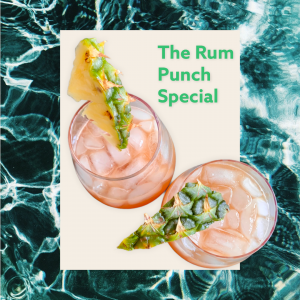 Ingredients:
1 fresh pineapple
1 lime
A handful of fresh basil
3 ounces of dark rum – we used The Rum Cooperative by Bully Boy Distillers
2 ounces coconut water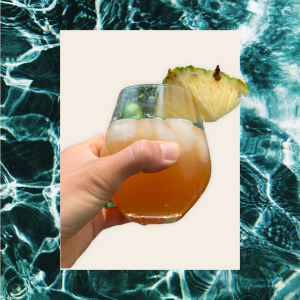 Make:
Remove the skins from the pineapple and lime. Then cut up into small pieces.

Place in the juicer with basil
If you don't have a juicer use a muddler and strainer to make your own juice
If you don't have a muddler or strainer – head over to Whole Foods or another local store to grab fresh-pressed juice.

Mix juice, rum, and coconut water together
Pour over ice
Garnish with a pineapple wedge
Enjoy!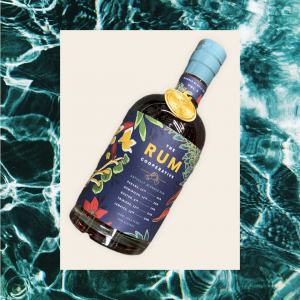 Check out the behind-the-scenes photos!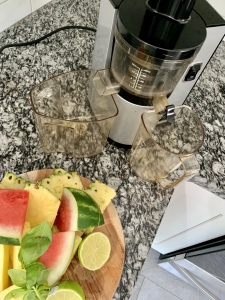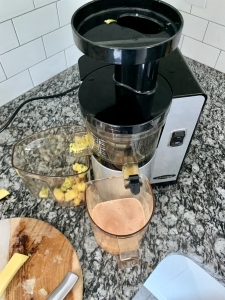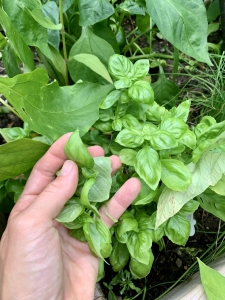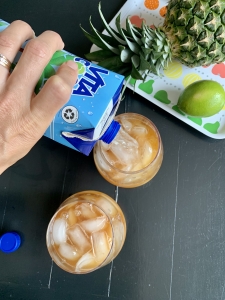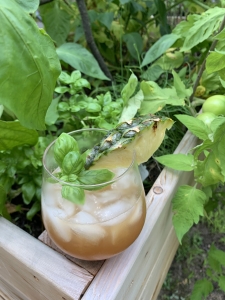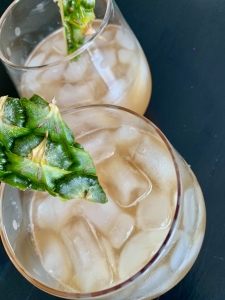 Have you ever used fresh juice to make cocktails? We highly recommend it. Not only is the juice tastier but there are far fewer preservatives and sugar in the juice.  Whole Foods and Trader Joe's both carry fresh-pressed juices.
Let us know what you think of this one! We sure LOVED it.  It's perfect on a hot day like today (it's currently 95 degrees out).
Thanks for reading – Taylor
http://www.mysticwineshoppe.com/wp-content/uploads/2021/08/IMG_2511-e1628799695436.jpg
3024
4032
Eric Faiola
http://www.mysticwineshoppe.com/wp-content/uploads/2020/04/Logo_horizontal_2.gif
Eric Faiola
2021-08-12 16:25:38
2021-08-12 16:27:35
The Rum Punch Special