The holiday season is officially here!!  Are you in search of a great gift this holiday season?!  We're guessing you're saying "um, yes of course… please help." Don't worry, we're here to help with these 10 great gift ideas. Not seeing a gift idea you love? Head into Mystic Wine Shoppe and let our team of experts help you pick out the right gift.
10 Holiday Gifts You'll Love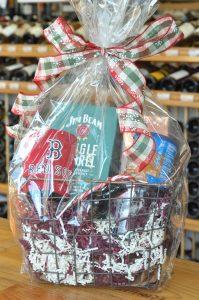 1.Jim Beam Red Sox limited Edition Single Barrel Bourbon Gift Basket: This is the perfect gift basket for the Red Sox fan in your life! Not a Jim Beam fan, come and create your own custom gift basket!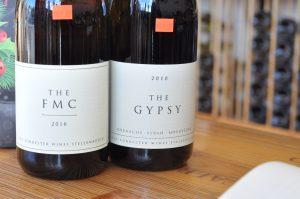 2. Ken Forester Wines: Two great wines out of South Africa –

The Gypsy: The character is somewhat 'wild' a little brambly with hints of nutmeg, cinnamon, dark spices, with vanilla scents and a distinct, concentrated red-fruit focus. Great for laying down and keeping for at least ten years but already rewarding if allowed to breathe in a decanter.
The FMC: The pinnacle of what we consider to be the finest expression of the grapes of this varietal – an icon chenin, a challenge to the world!  Rich, layered with dried apricot, vanilla and honey.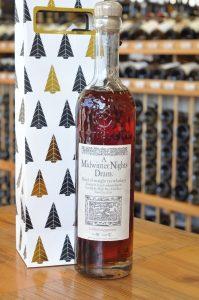 3. A Midwinter Nights Dram: A limited engagement with only 4 left!!  This is a delicious blend of straight rye whiskeys.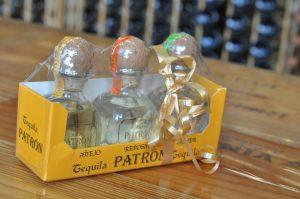 4. Patron Tequila Mini Gift Pack: The perfect stocking stuffer!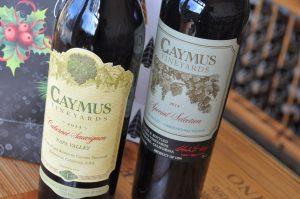 5. Caymus Vineyards Wines: Calling all cab lovers!!!

Cabernet Sauvignon: This wine serves up a bevy of berry aromas and flavors. Its layered and rounded palate make it a delectable choice with a thick and mouthwatering grilled ribeye.
Caymus Special Edition: A truly legendary wine, Caymus Special Selection is a wine that Cab lovers simply can't get enough of. Introduced more than 30 years ago, Special Selection is a vivid expression of Cabernet Sauvignon from the Napa Valley. Starting with the foundation of their Rutherford estate vineyard and then securing contracts for long-term farming control of vineyards across the valley, Caymus has been able to solidify the extraordinary character and over-the-top quality of this very special wine vintage after vintage.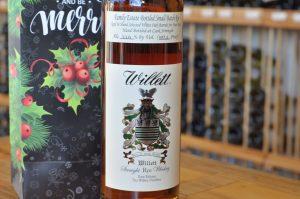 6. Willett Rye Whiskey: A special release!!! Even a quick nosing reveals that Rye nose of grassy, herbal goodness with a sweetness that follows it. The palate is well balanced with a herbal mintiness, intertwined with a sweetness that dances on your tongue until it exits with a spiciness. This is a great utility whiskey to drink neat, make an Old Fashioned, or hold up to a rock.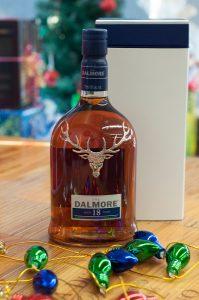 7. The Dalmore 18: Dalmore's trademark style is luscious notes of orange, chocolate and spices, and the 18-Year-Old bottling is a terrific example. Aged in both bourbon and sherry casks, it has seductive notes of vanilla, dark chocolate and candied orange on the nose, followed by a full-bodied, spicy palate of cinnamon and stewed fruit. Recently reduced to just $174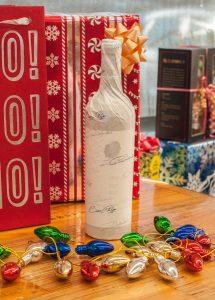 8. Opus One Wine: The essence of time is expressed in Opus One by the character of each vintage. Place, often defined as terroir, represents the geography, the climate and the essential human element which is captured in the wine's balance between power and finesse, structure and texture.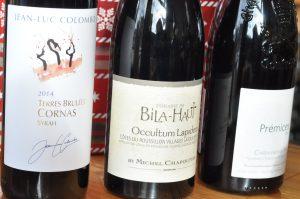 9. French Wines: Not sure which wine to choose, how about three delicious French wines… you can't go wrong with any of these wines.
Terres Brulées Cornas Syrah: A deep ruby-black with purple hints. Blackcurrant, dark cherries and blackberries, with spices, licorice and cocoa on the nose. A very rich mouth-feel with flavors of black fruit, jam, vanilla, spice and mineral notes. This wine has firm tannins and a long lasting finish.
Bila-Haut Occultum Lapidem: he Occultum Lapidem displays great dark garnet-red color in the glass. The nose is laden with aromas of black fruits, pepper, leather and graphite with hints of shrubs. On the palate, the fleshy quality of the wine is apparent straightaway from the attack. Rich and dense, the wine finishes with a balance of fruit and delicate tannins.
Prémices: A pure, elegant style, with an alluring raspberry puree note leading the way, while light blood orange, red currant and plum fruit flavors follow close behind. Nuances of incense, mulling spices and rooibos tea flitter throughout. The finish is silky and persistent.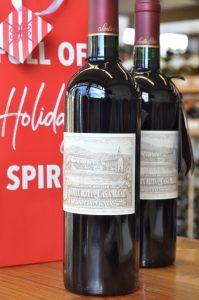 10. Santa Rita Casa Real Cabernet Sauvignon: This full-bodied wine has beautiful complexity, with flowers, sandalwood and subtle currants, a dense centre palate and a long finish. Purity in cabernet sauvignon. Drinks great now or you can cellar it
for 10 years.
We hope to see you soon at Mystic Wine Shoppe! Let us know what you think about this years gift guide!
http://www.mysticwineshoppe.com/wp-content/uploads/2018/11/DSC_0047.jpg
1424
2144
Eric Faiola
http://www.mysticwineshoppe.com/wp-content/uploads/2020/04/Logo_horizontal_2.gif
Eric Faiola
2018-12-03 20:02:38
2018-12-04 08:26:28
10 Holiday Gifts You'll Love