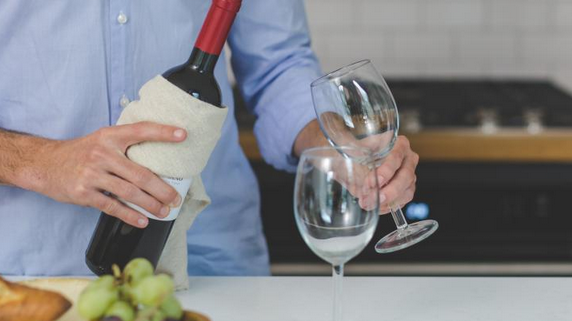 Having company over this weekend?  Want to try a new wine and recipe?  No matter what your situation may be the Wither Hills Taylor River Pinot Noir paired with Moroccan Lamb Chops is a go-to combo that we love! Give it a try.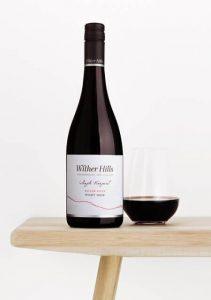 Wine Tasting Notes: In contrast to the light, almost elusive qualities of the Big Barrel Pinot Noir, this wine is more one for contemplation, for sitting in front of a warm fire while a storm rages outside.  For coming to important conclusions then looking into the glass and seeing what is good in life.  Its initial impression on the nose is of dark, wild berries with some earthy, spicy notes.  On the palate, it comes on with soft, round flavors of toasty baking spices, a basket full of red, juicy fruits and a lovely balance of acids, ripe tannins and satisfying finish.  It brings out the best in Moroccan Lamb Chops.
Moroccan Lamb Chops

Marinade:
1 onion grated
1 tbsp minced garlic
2 tsp chopped fresh thyme
1 tsp freshly ground black pepper
1 tsp ground cinnamon
1 tsp ground cumin
Pinch of cayenne pepper or other hot pepper
1/2 cup extra virgin olive oil
Salt to taste
2 pounds lamb chops. Loin or rib chops are the most tender, but shoulder and sirloin are also good
Roasting vegetables:
1 red onion, cut in large pieces
2 bell peppers, any color, seeded and cut into large pieces
4 small tomatoes, seeded and halved
Olive oil for brushing veggies
Salt and pepper to taste
Combine ingredients for the marinade in a large bowl. Reserve 2 tbsp for basting.
Toss the chops with the marinade and allow to tenderize overnight.  When ready to bake, preheat oven to 400 degrees.  In a roasting pan, arrange the chops in the center and allow to cook for 20 minutes, basting occasionally.  After 20 minutes, remove the pan from the oven, add the oiled vegetables, turn down the temperature to 350 degrees and cook for another 20 minutes, again, basting both the meat and the vegetables regularly.  When the meat reaches 140 degrees, remove and allow to rest  for 5 minutes before serving.
http://www.mysticwineshoppe.com/wp-content/uploads/2018/03/Screen-Shot-2018-03-28-at-10.48.46-AM.png
391
572
Eric Faiola
http://www.mysticwineshoppe.com/wp-content/uploads/2020/04/Logo_horizontal_2.gif
Eric Faiola
2018-04-03 09:00:17
2018-03-28 11:01:43
Moroccan Lamb Chops & Taylor River Pinot Noir