I'm not Jewish, but my husband is and, as is the case with holidays both secular and religious, it often falls upon the woman to create the traditions…which in my house means food.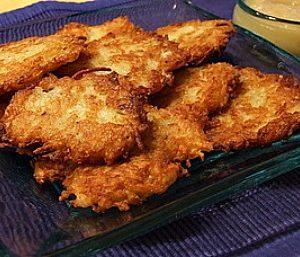 So it has come to pass that I, the non-Jew, have become an expert at making latkes. I think that the crisp potato pancakes are the one thing that Hanukkah has over Christmas.
At our annual latke fry on Sunday, I grated both sweet and Yukon gold potatoes and served them with applesauce and sour cream, of course, but also with a hearty bowl of Portuguese kale soup and a romaine-free salad.
The soup is robust and smoky with chorizo and kielbasa, kidney beans, sweet potatoes, tomatoes, carrots and kale. But it cries out for a substantial red wine to elevate it from peasant food to festive holiday fare.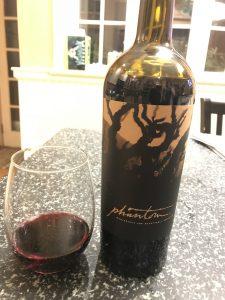 Bogle Phantom 2015 is just that wine.
Don't be intimidated by the label that proclaims "mysterious and hauntingly seductive." This is a very approachable blend  (44% Petite Sirah, 44% Zinfandel, 10% Merlot, 2% Cabernet Sauvignon) that pairs well with comforting winter dishes like beef stew, pork loin and…my kale soup.
The girls and I opened it before dinner, let it breathe a bit and sampled it while pondering the New York Times crossword puzzle. Then we set the kitchen table and poured some for everyone.
It's smooth but bodacious, yet it doesn't overwhelm the tongue with tannins. This will become the winter house wine here on Bartlett Avenue.  Even my daughter (a millennial!) who tends to gravitate toward pinot noirs gave this wine high marks. It's loaded with subtle flavors and it drinks like a high priced bottle. Good thing we had two.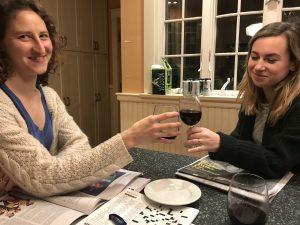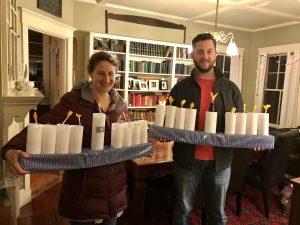 P.S. I made "Craft Beer Menorahs" for the "kids" and picked up some really interesting local brews to wish them all "Hoppy Holidays!"
http://www.mysticwineshoppe.com/wp-content/uploads/2018/12/IMG_1324.jpg
3024
4032
Eric Faiola
http://www.mysticwineshoppe.com/wp-content/uploads/2020/04/Logo_horizontal_2.gif
Eric Faiola
2018-12-05 22:04:48
2018-12-06 11:30:39
The Holiday Spirit is a Phantom: BOGLE PHANTOM 2015